Adding Content to Your "Starred" Confluence Items from a Slack Message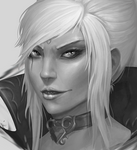 Updated by Dallas de Marr
Docs+ enables you to add content to your Starred list in Confluence, and quickly review those items in the Docs+ Home Tab.
What to know:
With Docs+ your user roles are automatically respected and any action is attributed to your user.
Adding Starred Content From a Docs+ Channel Message:
Click the dropdown at the bottom right of shared Docs+ content


Select Star
A confirmation message only visible to you will be displayed, indicating that this item is now in your "Starred" content.
To quickly view Starred content, navigate to the Docs+ Home Tab, and change the filter from "Recently Visited" (default value) to "Starred".