Creating Content from Slack Messages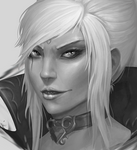 Updated by Dallas de Marr
Creating new Confluence pages, blog posts, and comments from Slack is a powerful tool to keep track of your work and complete your projects faster.
What to know:
With Docs+ your user roles are automatically respected and any action is attributed to your user.
Creating Content:
Navigate to a channel that contains the Docs+ bot.
Mark the message to be turned into a page, blog post, or comment with the :book: emoji
Docs+ will reply to that message to let you know that wiki capture has started:

Click Go to open the Create Document modal.
Fill in the requested information after selecting whether you are creating a page, blog post, or comment.
Click Create.