Adding Content to your "Starred" Confluence Items from the Docs+ Home Tab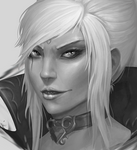 Updated by Dallas de Marr
Docs+ enables you to add content to your Starred list in Confluence, and quickly review those items in the Docs+ Home Tab.
What to know:
With Docs+ your user roles are automatically respected and any action is attributed to your user.
Adding Starred Content From the Docs+ Home Tab:
Navigate to the Docs+ Home Tab
Click Search
Locate the content that will be added to your Starred items
Click View
From the hamburger menu in the upper right of the view modal, select Star.
To quickly view Starred content, navigate to the Docs+ Home Tab, and change the filter from "Recently Visited" (default value) to "Starred".