Sorting the Home Tab by Recently Updated Content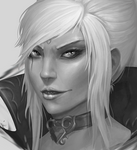 Updated by Dallas de Marr
Docs+ enables you to quickly see recently updated wiki content in the Home Tab.
What to Know
With Docs+ your user roles are automatically respected and any action is attributed to your user.
Seeing Recently Updated Content
Navigate to the Docs+ Home Tab.
In the dropdown beneath the list of content, select Modified.
The list of content displayed will now show the content you most recently modified.